Saturday April 27, 2019 
Come out for the 1st Annual Summit Day of Softball presented by Challenge U Softball and SJBS. This is not your average softball clinic!  Coach Lisa and the instructors at Challenge U will be onsite in Summit for a fun and exciting day of softball training.
Each 1/2 day clinic will cover the following:
Wake up to win interactive motivational talk
C.U. signature conditioning warm-ups
Fundamental hitting station circuits
Connecting the fundamentals for a C.U challenge
Defensive fundamental circuit training
Base-running breakdown progressions
Speed and agility training for an aggressive mindset
Registration is open to all SJBS recreation softball players.  SJBS is offering this training at a special discounted price of $21.  Registration is limited to the first 100 players per session.
Session One: 8am – noon – All players in grades 5-8 and 3-4 grade players on the Hurricanes and Cyclones
Session Two: 1pm – 5pm – All players in grade 1-2 and 3-4 grade players not in Session One.
For more information or to register, go to summitsjbs.org
Soldiers Memorial Field, Summit, NJ.
---
New Restaurant Opens in Summit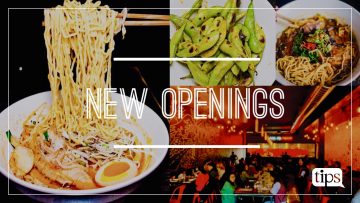 ---
Our All-Time Favorite Get-Aways