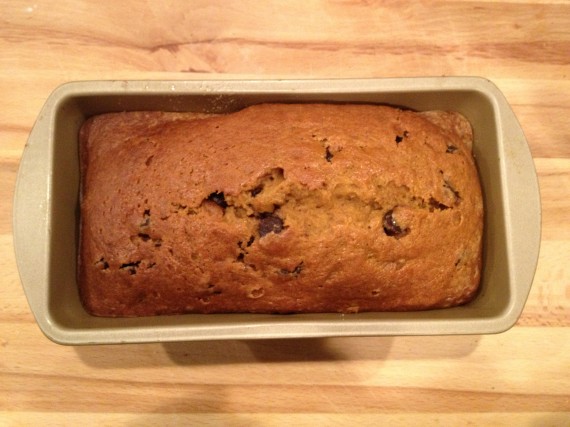 This is one of my go to recipes. I make it for my kids, bake sales, parties and friends. I even take it as a hostess gift to parties sometimes. Everyone loves it.

Size:

many



Ingredients:
1 cup vegetable oil
2/3 cup water
4 eggs
1 15 oz. can of pumpkin
1 cup chocolate chips
3 1/3 cup flour
2 1/2 cup sugar( I do 2 sometimes)
2 tsp baking soda
1 1/2 tsp salt
1 tsp cinnamon
1 tsp ground nutmeg



Directions:




Grease 2 9″x5″ loaf pans. Combine oil, eggs and pumpkin in mixer. Add remaining ingredients to liquid ingredients. Mix well. Add chocolate chips. Bake at 325 degrees for
1 1/2 hours.