It's Fri-Yay! Here are FIVE great things happening in Westfield this weekend. Another great reason to shop local and love where you live!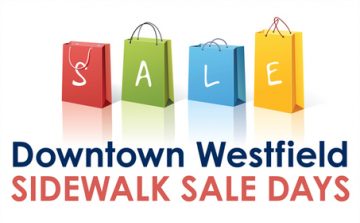 Downtown Westfield Sidewalk Sale Days
The Downtown Westfield annual Sidewalk Sale Days is happening now! Enjoy the shopping and festivities as retailers once again bring their merchandise out on the sidewalks as well as inside their stores! Get ready for summer with great items at discounted prices! Shop locally, rain or shine. Westfield's Sidewalk Sale Days are July 20-20nd, so come on out and get some great deals!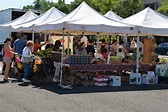 Westfield Farmer's Market
The Westfield Farmer's Market on the south side of the Train Station is the place to be every Saturday from 8:30 am-1:30 pm. You will find fresh organic farmers, you'll find farm raised meats, locally grown flowers, baked goods, honey, gourmet sauces, pasta, and more. There is always plenty of parking too!
www.gwaccnj.com/farmers-market 

On The Side Day Spa
On The Side Day Spa on South Avenue offers so many unique services to celebrate the summer season. From salt scrubs to body exfoliations, and great stay-cations specials, there are so many great things to give yourself a little TLC. And did you know that they serve wine in their nail spa on Thursday and Friday evenings! Be sure to book your mani/pedi now!
www.otsnj.com

Nos Vino Cosmo Night & Russian River Valley Wine Tasting
Tonight is Cosmo night at Nos Vino. Come on out and try their Powell & Mahoney's Mix of cranberry juice, lime juice, and cane sugar plus Tito's Vodka from 5-8 pm tonight. And tomorrow between 5- 8 pm they will be offering wine tastings from The Matchbook Wine Collection of Mossback Russian River Valley wines. With their outdoor seating, it is a great way to enjoy a summer night!
www.nosvino.com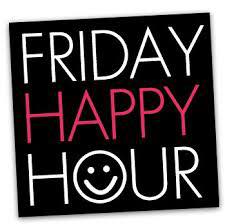 Sweet Waters Steak House
Sweet Water's not only has great food, but they have great happy hour. Every Monday-Friday from 3-6 pm. They offer 1/2 price drinks, appetizers & special bar menu. They also have a great Sunday brunch from 11 am – 3 pm.
www.sweetwatersnj.com